Ankle & Foot Fracture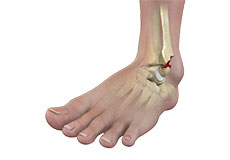 Ankle injuries are very common in athletes and in people performing physical work, often resulting in severe pain and impaired mobility. Pain after ankle injuries can either be from a torn ligament and is called an ankle sprain or from a broken bone which is called an ankle fracture.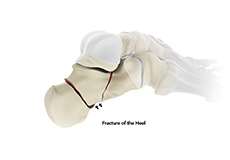 The forefoot is the front of the foot that includes the toes. Fractures occurring in this part of the foot are painful, but often are not disabling. There are 2 types of fractures namely, traumatic fracture and stress fracture. Traumatic fractures occur when there is a direct impact of your foot on a hard surface. Stress fractures are tiny hairline cracks in the bone, most commonly caused due to repeated stress.