Dr Dror Maor
Orthopaedic Surgeon
Knee, Foot & Ankle Specialist
Paediatrics, Adults & Athletes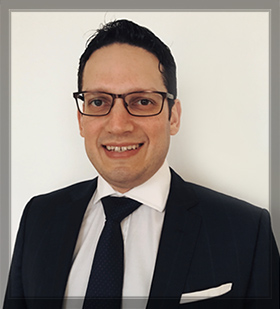 Dr Maor is an orthopaedic surgeon specialising in knee, foot & ankle with extensive experience in the paediatric, adult and the athlete population.
Dr Maor was raised in Perth and after graduating from medical school at the University of Western Australia he completed his orthopaedic surgical training with the Royal Australasian College of Surgeons and the Australian Orthopaedic Association in Western Australia. Upon completion of surgical training, Dr Maor undertook a further 2.5 years of international fellowships.
Dr Maor's primary focus for his patients is to provide pain relief, improve function and get them back to their best regardless of age or sporting ability, where possible through minimally invasive or arthroscopic surgery.
International Sub Specialty Training
Dr Maor undertook 2.5 years of international fellowships to further sub-specialise in knee, foot & ankle surgery in paediatrics, adults and athletes as well as numerous surgical visitations with leading surgeons throughout the United Kingdom, Europe, Israel and the United States. This experience ranged from treating the young paediatric population to the elite athlete and the retiree requiring foot & ankle or knee surgery.
Experience with Paediatrics
After completing the world-renowned paediatric fellowship at Great Ormond Street Hospital (GOSH) for Children in London Dr Maor was invited back as a consultant orthopaedic surgeon. This was the first ever appointment of a West Australian orthopaedic surgeon in this prestigious post.
Experience with Athletes
Dr. Maor has completed fellowships at the prestigious Fortius Clinic, the clinic of choice for professional athletes in the UK and a FIFA medical centre of excellence. He also held a consultant post in the Orthopaedic Sports and Foot & Ankle department at Ichilov Hospital, Tel Aiv.
Dr. Maor has a personal interest and love of sport having previously played tennis at a national and international level as well as competing in triathlon and the Ironman. He has been a match day doctor for the Western Force Rugby Team, the Ironman, World Triathlon Championship and several elite international sports' teams. Recently he has worked with elite athletes from the English Premier League, French National Football Team, English Cricket and Rugby Union teams as well as elite tennis players, professional dancers and Olympic snowboarders. In 2018 he was the consulting orthopaedic surgeon for Chelsea Football Club when they toured Australia. His passion and experience with sport as well as extensive sub specialisation ensures an ability to treat and understand both professional and amateur athletes.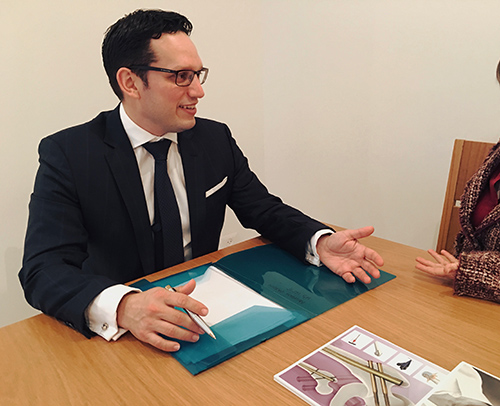 Qualifications
Bachelor of Medicine and Bachelor of Surgery - MBBS
Fellow of the Royal Australasian College of Surgeons - FRACS(Ortho)
Fellow of the Australian Orthopaedic Association - FAOrthA
Awards:
Younger Fellows Medtronic Travelling Fellowship Recipient: RACS (2018)
Arthritis Australia Orthopaedic Fellowship Recipient (2018)
Junior Doctor of the Year –– Australian Medical Association WA (2013)
PB Smith Award: Registrar Teacher of the Year (finalist) – Fremantle Hospital (2012)
Letter of Merit and Commendatory Teaching Award - Notre Dame University (2012)
Emergency Management of Severe Trauma Award - RACS (2009)
Public & Private Practice, Research & Teaching
Dr. Maor is committed to the Public Health system, and is a specialist orthopaedic surgeon at Perth Children's Hospital and Fremantle Hospital. His private practice is with the Coastal Orthopaedic Group, and is based at Bethesda Hospital in Claremont and St John of God Hospital Murdoch. Having presented extensively and published a number of papers in peer-reviewed journals, Dr. Maor possesses a strong belief in evidence-based practice and is passionate about orthopaedic and sports related research. His ongoing research and teaching commitments include years of involvement both with the University of Western Australia and Notre Dame Medical School.
Consulting and Operating at
Coastal Orthopaedics - Bethesda Hospital
Coastal Orthopaedics - St John of God Hospital, Murdoch
Fremantle Hospital
Perth Children's Hospital
Murdoch
Wexford Medical Centre (SJOG Murdoch)
Suite 41
Level 2 Barry Marshall Parade
Murdoch, WA
Lathlain
West Coast Health & High Performance
Mineral Resources Park
42 Bishopsgate St
Lathlain, WA 6100
(08) 9230-6333